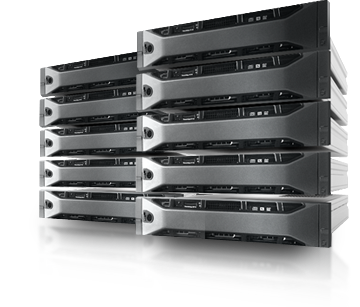 Effective from 21st July 2017 until 30th September 2017, Setup Fee Waiver will be applied to all Dedicated Server products. You may subscribe our dedicated server as low from USD 125.00 (MYR 625.00) on monthly contract basis.
Latest Update: Special Rates for Dedicated Server 12 Months Contract and Monthly Contract as low from USD 100.00 (MYR 500.00) per month -> Updated on 3rd August 2017
Thank you and have a pleasant day.
| | | | | | |
| --- | --- | --- | --- | --- | --- |
| | DEDICATED SERVER 150 | DEDICATED SERVER 160 | DEDICATED SERVER 180 | DEDICATED SERVER 280 | DEDICATED SERVER 300 |
| CPU | AMD Opteron® Octa-Core Octa-Core, 8x 2.4 GHz | AMD Opteron® Octa-Core Octa-Core, 8x 2.4 GHz | Intel Xeon® E3-1225v3 Quad-Core, 4x 3.6 GHz | Intel® Skylake Core i7-6700 Quad-Core, 4x 4.0 GHz | Intel® Skylake Core i7-6700 Quad-Core, 4x 4.0 GHz |
| RAM | 16 GB RAM DDR3 | 32 GB RAM DDR3 | 32 GB RAM DDR3 | 16 GB RAM DDR3 | 32 GB RAM DDR3 |
| Hard Drives | 2x 2TB HDD | 2x 2TB HDD, SDD Option Available | 2x 2TB HDD, SDD Option Available | 2x 2TB HDD, SDD Option Available | 2x 2TB HDD, SDD Option Available |
| IP Address | 1 | 1 | 1 | 1 | 1 |
| Additional IP Address | 3 | 3 | 3 | 3 | 3 |
| Port Speed | 100 Mbit/s | 100 Mbit/s | 1 Gbit/s | 1 Gbit/s | 1 Gbit/s |
| Bandwidth Guaranteed | 100 Mbit/s | 100 Mbit/s | 200 Mbit/s | 300 Mbit/s | 300 Mbit/s |
| | ORDER NOW | ORDER NOW | ORDER NOW | ORDER NOW | ORDER NOW |
Network
Unlimited Data Transfer
Flat Rate
External Connections: 550 Gbit/s
Provider: Deutsche Telekom, Level 3, Global Crossing, cogent, DE-CIX, interoute, …
Uptime 99.99%
DEDICATED SERVER 150 as low from MYR 500.00 / USD 100.00 monthly or MYR 5,000.00 / USD 1,000.00 annually
DEDICATED SERVER 160 as low from MYR 625.00 / USD 125.00 monthly or MYR 6,250.00 / USD 1,000.00 annually
DEDICATED SERVER 180 as low from MYR 750.00 / USD 150.00 monthly or MYR 7,500.00 / USD 1,500.00 annually
DEDICATED SERVER 280 as low from MYR 875.00 / USD 175.00 monthly or MYR 8,750.00 / USD 1,750.00 annually
DEDICATED SERVER 300 as low from MYR 1,000.00 / USD 200.00 monthly or MYR 10,000.00 / USD 2,000.00 annually
---
LINUX DEDICATED SERVER MAIN FEATURES
– Own Dedicated server Environment
– Up to 4 Static IP Addresses
LINUX DEDICATED SERVER DOMAIN
– Domain Types (.com, .net, .org, .info, .com.my, .net.my, .org.my, .edu.my)
– Other Domain Types possible
– Unlimited Number of Subdomains
– Wildcard Subdomains
– Unlimited Number of @-Domains
– Domain Rerouting
LINUX DEDICATED SERVER EMAIL AND COMMUNICATION
– Unlimited Mailboxes
– Unlimited Email Addresses
– Email Forwarding
– Webmailer (Roundcube)
– Email Autoresponder
LINUX DEDICATED SERVER SOFTWARE
– Operation System (CentOS, Debian, Ubuntu)
– Control Panel (Plesk 12.x – 10 Domains)
– PHP, phpMyAdmin, Apache, Perl
– Full CGI Access
– MySQL Database
– Cronjobs
– OpenSSH
– Javaservlet Support
– SSL Encryption
– Frontpage Extension
– Own Programs Possible
LINUX DEDICATED SERVER SUPPORT
– Basic Support 24/7/365
– Support via Email, Support Ticket
DATA CENTRE
– Air Conditioning
– UPS
– Fire Protection
– Power Consumption Included
– Fire Alarm System
– Server Location: St Louis, USA
CONDITIONS
– Monthly Payment
– 1 month Minimum Term