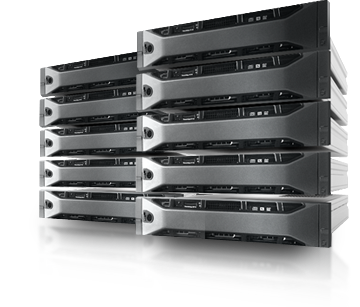 If you're starting up the business or looking for basic features you may opt for Linux Web Hosting. As low from MYR 250.00 / USD 50.00 annually* for 50 GB.
*Not included domain name registration. You may transfer your domain with us.
Regardless of your budget, we're always fulfilled your needs.
LINUX 50 GB
LINUX 100 GB
WEB SPACE
50 GB
100 GB
1 YEAR
MYR 250.00
MYR 500.00
STANDARD FEATURES
Web and Email Space
50 GB
100 GB
Monthly Data Transfer
Unlimited
Unlimited
Email Users
50
50
Per Mailbox Size
Unlimited
Unlimited
Addon Domains
5
5
EMAIL FEATURES
Webmail
Roundcube
Roundcube
Max Attachment Size
20 MB
20 MB
POP3
 YES
 YES
SMTP
 YES
 YES
APPLICATION SUPPORT
WordPress
 YES
 YES
joomla
 YES
 YES
Drupal
 YES
 YES
and many more!
 YES
 YES
DOMAIN FEATURES
Subdomains
10
10
Access with and without 'www'
 YES
 YES
WEBSITE MANAGEMENT TOOLS
FTP
 YES
 YES
Control Panel
Plesk 11.5
Plesk 11.5
and many more!
 YES
 YES
WEBSITE DEVELOPMENT FEATURES
PHP 5.x
 YES
 YES
Javascript
 YES
 YES
phpMyAdmin
 YES
 YES
Apache Handler
 YES
 YES
and many more!
 YES
 YES
MYSQL Database
10
10
MULTIMEDIA FEATURES
Adobe Flash
 YES
 YES
Adobe Shockwave
 YES
 YES
SERVER SPECIFICATIONS
Operating System
CentOS / Ubuntu
CentOS / Ubuntu
Traffic Bandwidth
Unlimited
Unlimited
Server Connectivity
100 Mbps
100 Mbps
Data Centre
St. Louis, USA
St. Louis, USA
GUARANTEES
30 Days Money Back Guaranteed
(7 Days Cooling Period)
 YES
 YES
Hardware Uptime
99%
99%
Network Uptime
99%
99%
SUPPORT
Ticket Support
 YES
 YES
Email Support
 YES
 YES
BUY NOW
1 YEAR
MYR 250.00
MYR 500.00
ORDER NOW
ORDER NOW